Where to organize a Business Seminar in Morocco? For this Riad Vendôme thanks to our seminar event entity in Marrakech can accommodate groups of 50, 100 to 200 people in seminar. Our event team in Marrakech has 15 years of experience in the ocher city and will be able to surround itself with the best service providers for your business. We offer different seminar formulas in Marrakech
For your seminar in Marrakech, our Event Agency in Marrakech offers many activities for your incentive :
Team building and team challenge,
Excursion 4×4 Desert d'Agafay,
Night in bivouac in the desert,
Excursion in the 3 Valleys and the High Atlas,
Quad in the Agafay desert,
Camel ride with meal in a kasbah,
Adventure course, Olympics in the High Atlas,
Guided and cultural tour of Marrakech,
Spa: Traditional Hammam, Jacuzzi, Massages,
Gala evening: Berber dinner-show,
Hot Air Balloon Flight,
Private dinner in a riad,
Evening in club, discotheque,
Trekking in the Toubkal nature reserve,
Other wishes according to your wishes, etc...Team building et challenge par équipe,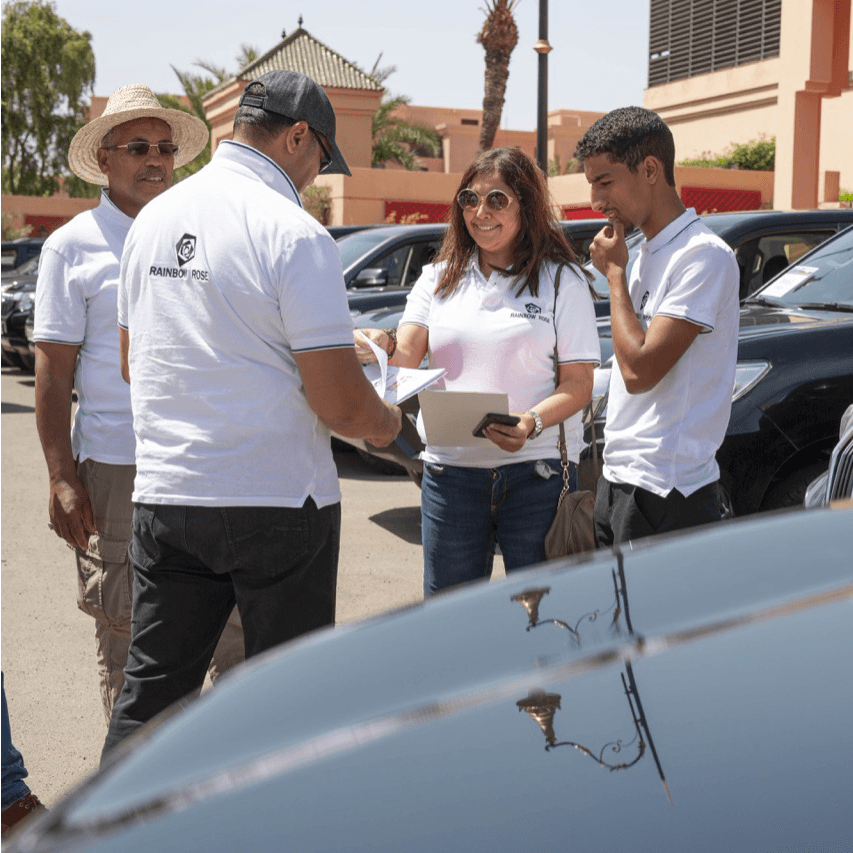 Our Event Agency in Marrakech will take care of all the organization and planning of your seminar in Morocco. Let us know your needs, your program and possibly the planned budget and we will propose a detailed program in your budget for your event in Marrakech. The selection of partner hotels was made according to the quality of the places, meeting room, meeting and conference room equipment, in different price ranges.
Our event agency in Marrakech will take care of all the services for your event
welcome and reception of the group at the airport,
support for all your trips by 4*4 or minibus,
accommodation in a 3, 4 or 5 star hotel,
catering: breakfasts, lunches,
dinners in an oriental atmosphere, under a tent in the desert, or in a festive cabaret,
possibility of aperitif cocktails on the roof terrace of the riad,
wellness sessions at the Spa with oriental hammam and massages,
provision of welcoming, discreet and caring riad staff,
your activities: quads, buggies, Olympic games, camels,
your visits with an official guide,
your excursions outside marrakech,
your reservations for your evening dinners or shows in Marrakech,
your private party with gala dinner, folk group and oriental dancer,
Workshop seminar in a hotel in Marrakech
If you want a work-oriented seminar, product launch, commercial motivation, our teams will create workspaces adapted to your objectives with meeting / conference room, meeting tables, workshops. All types of places and surroundings with a view of the swimming pool, gardens or mountains are possible, in an atypical and exceptional setting. The equipment to carry out the work sessions will be available: pads of paper, flipcharts, screen, projector, whiteboards, and of course a high-performance Wifi connection (by optical fiber), etc...
Seminar in Marrakech - Private Party
You want more a festive seminar to reward your teams, salespeople, Marrakech will meet this expectation. To take full advantage of these moments apart, of fun, of cohesion, we will organize a gala dinner either in a provatized riad, in a villa with a view of the mountains or in a bivouac in the desert at the gates of Marrakech. teams and staff will do their utmost to make this gala dinner a moment of celebration and laughter. It's up to you to choose the content of your program with an aperitif cocktail and canapés, an oriental dinner, all accompanied either by a Gnaoua folkloric group, or a DJ who will play your musical choices from pop, soul and rock.
Cultural and discovery seminar in Marrakech
Marrakech is a magnificent city, as well as its surroundings (Ourika, Palmeraie, Agafay desert). Organize your seminar in a hotel in Marrakech which will offer participants the opportunity to discover a new culture abroad, is a guarantee of success... You will have the choice between the historic medina, the modern districts, the Palmeraie, the Ourika which bring together the main hotels and nightlife spots, the Atlas mountains, Lake Lalla takerkousk or the Agafay desert. Come and discover the historic city center of Marrakech, its souks, its alleys, the tanners, the wood carvers, the spice sellers and the timeless atmosphere of the Jemaa el Fna Square. Come and discover the Ourika Valley before arriving in the Atlas Mountains. Of course,
Your teams will have the opportunity to appreciate the sweetness of good Marrakchi, within our riads and boutique hotels, its oriental and gastronomic restaurants, to take advantage of group activities, namely: Group cooking workshop, Quads, Buggy , Games Olympics in the mountains or simply an excursion to Essaouira or in the Ourika valley.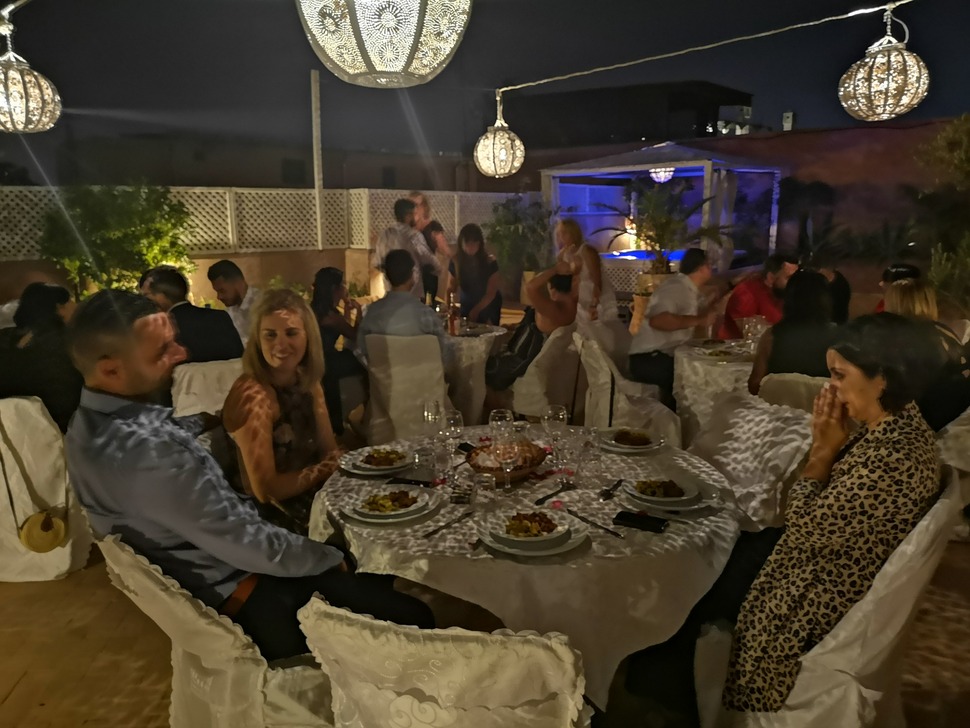 Quad raid in the palm grove and Berber villages,
camel ride in the palm grove,
day of sports Olympiad activities, donkey polo, mountain biking,
zip line in the mountains,
hot air balloon flight over marrakech,
treasure hunt in the Medina,
You need a place to privatize to organize a seminar, a work meeting, a product launch or a private reception, birthday in Marrakech, Riad Vendôme may be the solution. Riad Vendôme is your place of reception in the medina, with an exceptional setting, an ensemble steeped in history in the old town.
a meeting room with a capacity for 50, 60, 70, 80 or 100 people,
a lounge that can be used as a conference room with a capacity of 50, 100, 200 places,
an overhead projector for your presentations,
fixed Internet access and Wifi in the riad and the rooms,
Our team for your seminar in Marrakech
a project manager to manage your entire event, who will be your dedicated contact,
organization of all your transport in 4*4, minibus,
organization of your lunches and dinners,
souvenir photos and videos taken by a professional,
laundry and ironing service,
Receive the program and quote for your seminar
Let us know your needs for your seminar, dates of stays and we will offer you a specific program adapted to the specific needs of the objective of your seminar. Following your request, you will receive:
the detailed program for your exclusivity and seminar,
accommodation and catering for your employees,
the dates of stays,
the complete and detailed estimate for this event,
Our event team is undoubtedly ideal for organizing your incentive, team-building in Marrakech where you can combine group work and relaxation.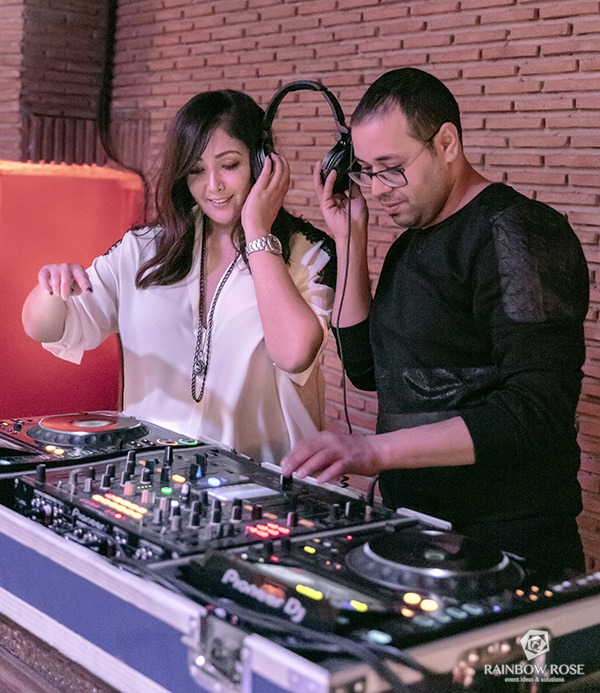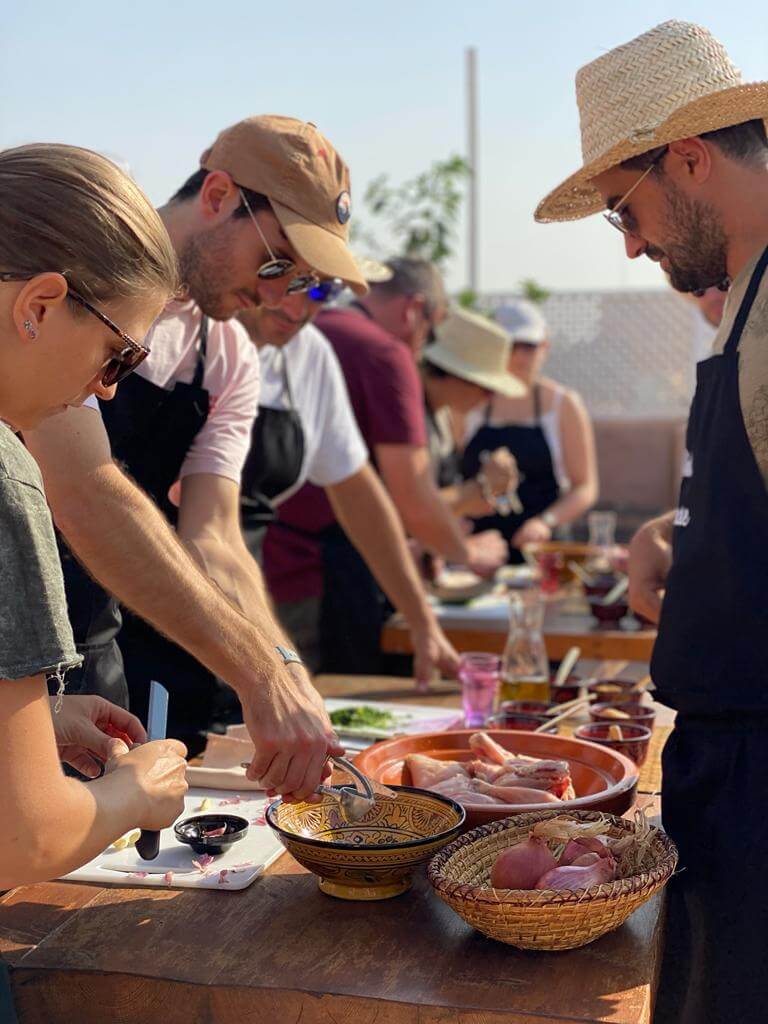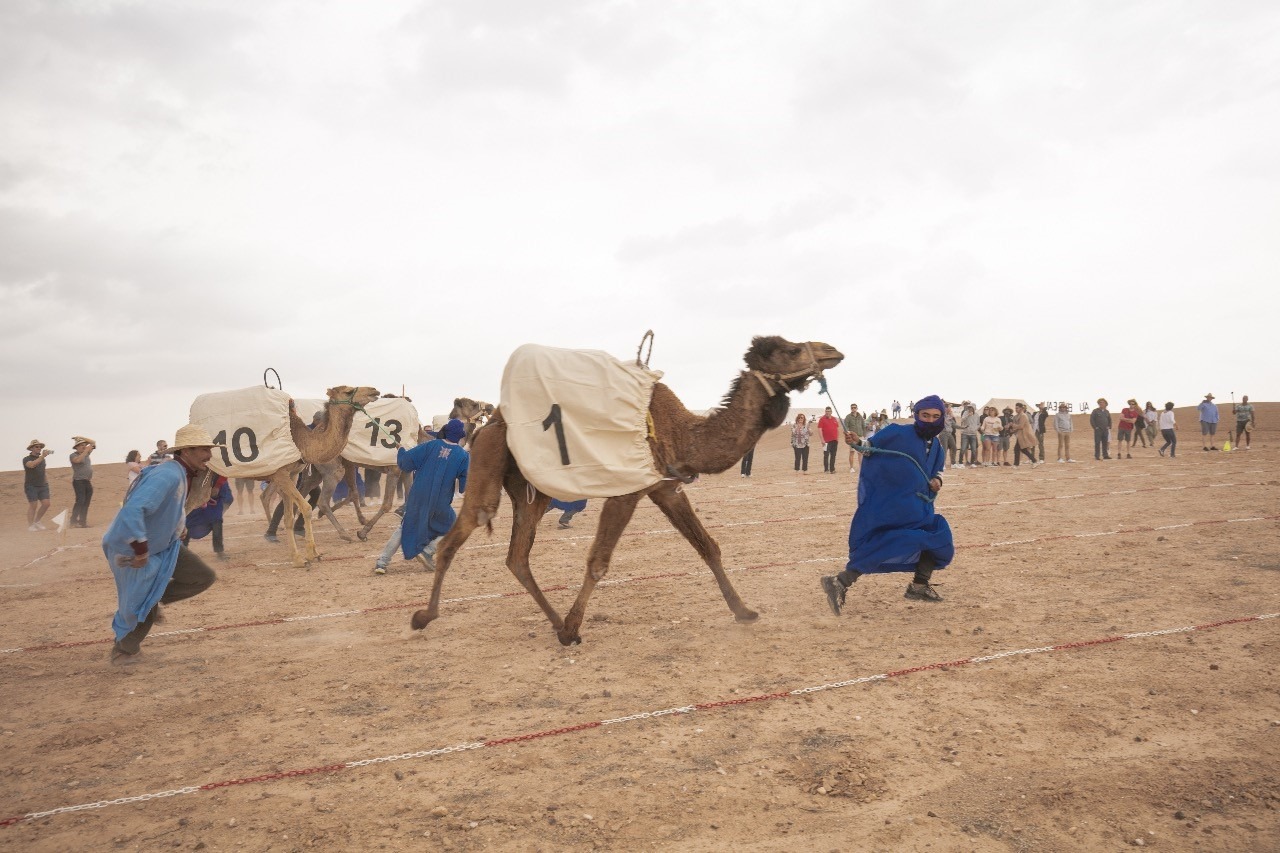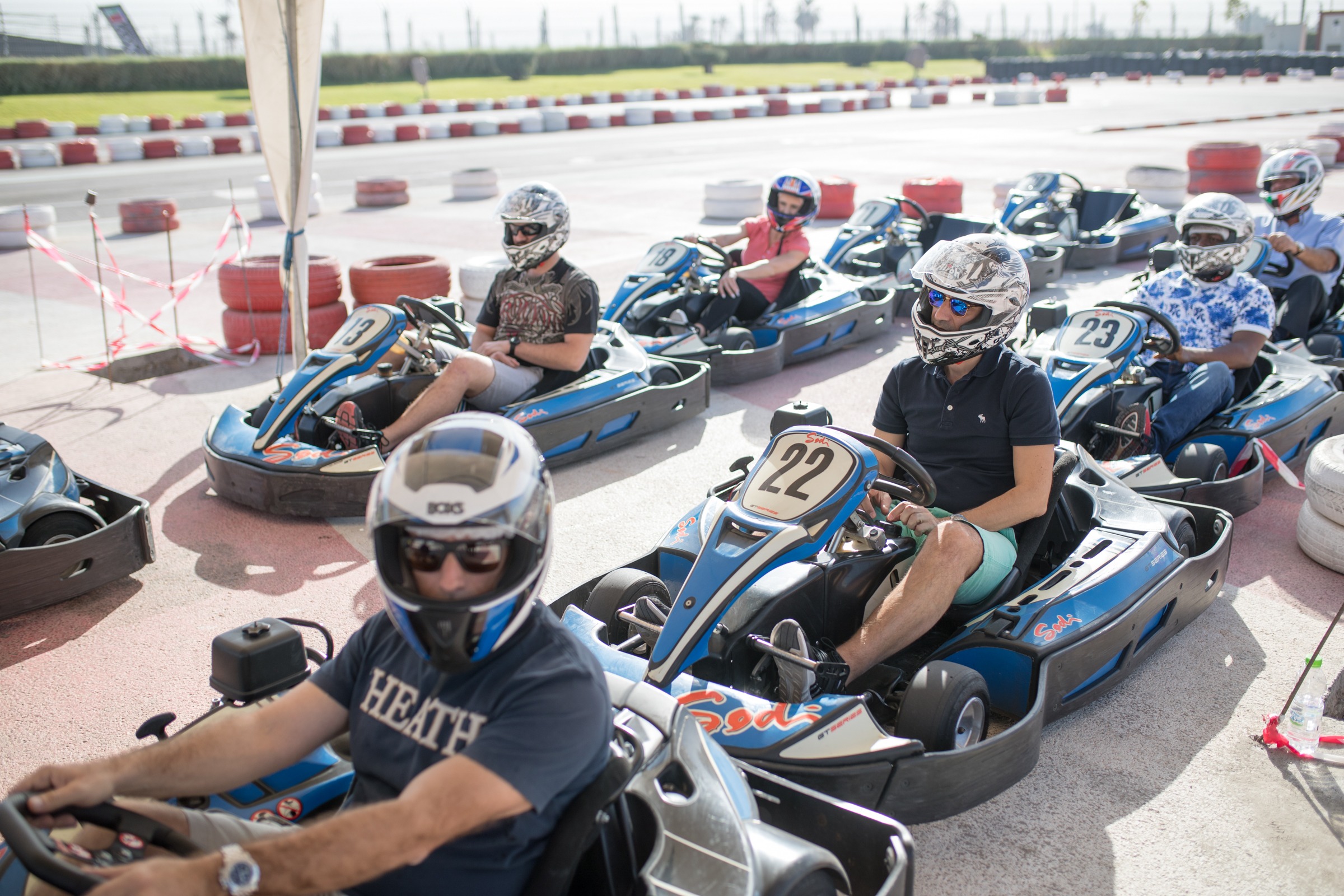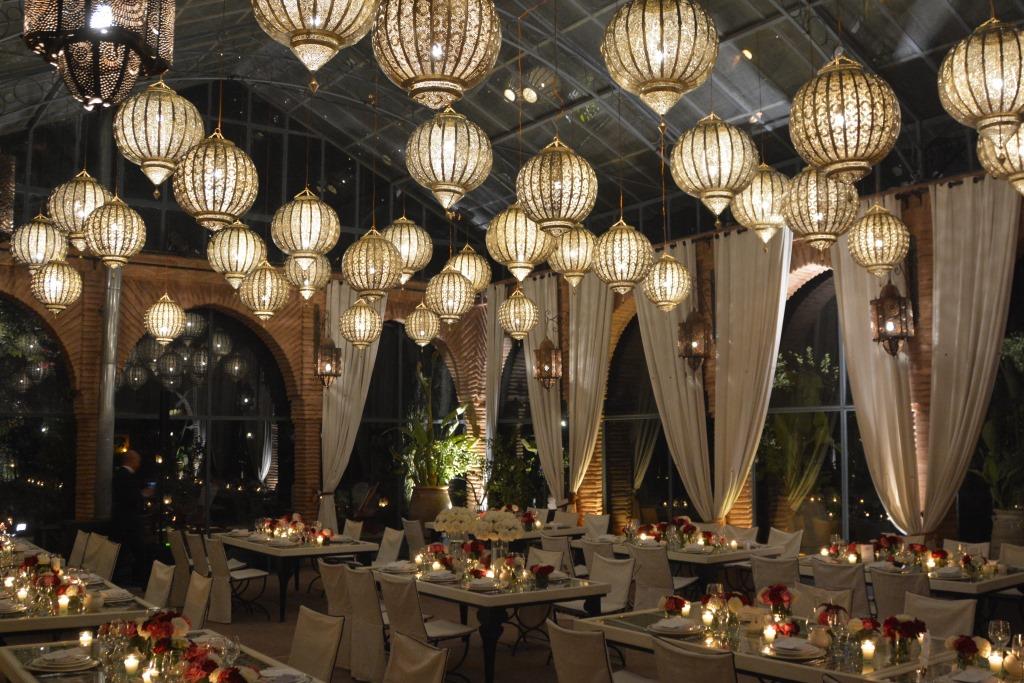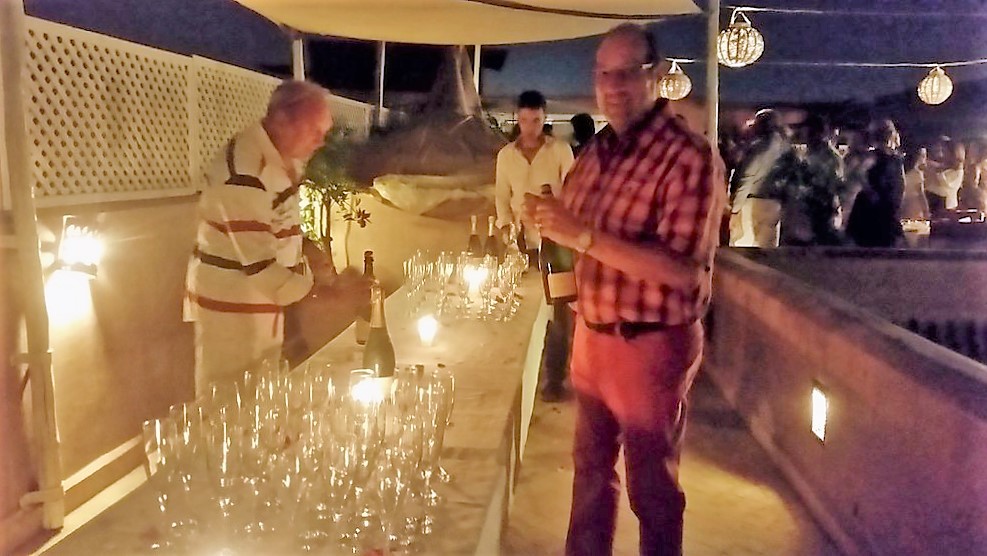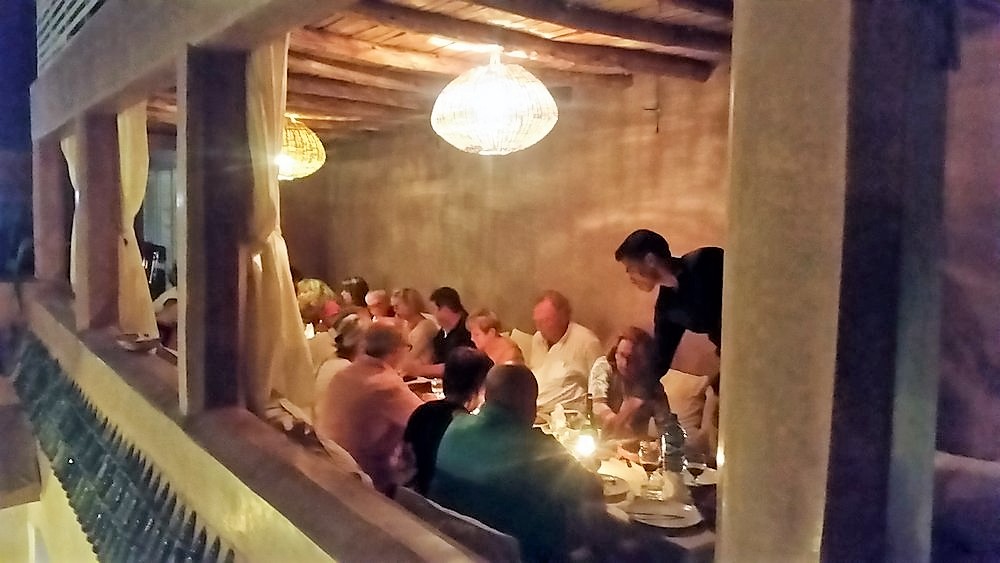 Seminar in Marrakech all inclusive
Organize a seminar in a riad, the Riad Vendome is the ideal place for this type of professional event. Our seminars in Marrakech offer: a detailed program, a meeting room with projector, fiber optic wifi connection? Catering is included on site: Moroccan catering with breakfasts, lunches and dinners according to our varied menus. Riad Vendôme & Spa puts a large riad in marrakech for rent exclusively, if you want to dedicate to your guests to stay a few magnificent days in Marrakech, by reserving them in advance.
Seminar ideas in Marrakech
The Riad Vendôme & Spa villa specializes in the organization of an incentive seminar in Marrakech, Morocco.
Our event agency in Marrakech, will take care of all the services of your tailor-made and turnkey business seminar, the house offers the organization of a tailor-made seminar program and the provision of 'meeting room.
La location de villa pour un séminaire à Marrakech, vous permet de profiter de 10 chambres avec lits individuels (+ 5 à 10 chambres dans nos riads voisins partenaires situés à 100 mètres) et peut accueillir de 15, 20, 25 et 30 personnes hébergées et 45 personnes pour un diner festif sur le rooftop où autour de la piscine du patio.
Rental for a seminar in Marrakech
Our meeting room for 30, 40, 50, 60 or 100 people with projector, paper-board during your stay in Marrakech.
Catering, meals from breakfast to dinner during your seminar.